Double Stixs™ The Nourishment and Gift of Change
Double Stixs™ is a program designed to restore balance in our lives.
Life happens, and change is part of life.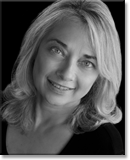 "Living Life to the Fullest" or "Living the Dream" results from two things: Change and Self.
Balance restores and expands our personal strength. These two qualities of balance and strength lessen the impact we experience with change.
Double Stixs™ The Nourishment and Gift of Change Program™:

$550

Six Week Program
Individual private sessions
Exercises
Confidence Building
Alignment – build a plan
Gratitude – accepting the gift of change
Emerging – invoking harmony & balance by working with change
Follow-up

$125 per session

Personal Gift of Change Coaching™ Session:

Developing an individualized plan to address your current state of change
One Hour Coaching Session
Follow-up

"I have immense regard and love for Cindy Lake. She is one of those rare selfless individuals that truly wants to help others in every way that she can. I've personally trained her as a Soul Coach and anyone she works with will benefit from her grace and support"

–Denise Linn, best-selling author of 19 books, an international lecturer and a popular radio talk-show host. She is the founder of the International Institute of Soul Coaching

After all the inner and outer struggles, it is ourselves that have the power over all things that impact our lives, our thoughts, our experiences, our results!
Each of us is worthy and deserving of love! Feeling fear or lack of confidence? Yes, it does happen to all of us! The good news is our confidence has never left it has just been layered with life events. Time to peel back life's events and allow your confidence to shine!
Confidence supports any healing that needs to occur! Possessing confidence gives us the ability to align and navigate our skills and seize the life we desire. Taking time to give gratitude for all things to this point in life allows for us to emerge! You can emerge through change Stronger, Happier and Focused, with a new excitement for life!