Welcome to Time For Me Now!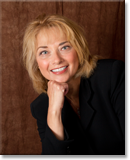 I am so excited and happy that you are here! I truly believe there are no coincidences, so yes, you are meant to be here, regardless of how you arrived. Isn't it Time for You Now?

Believe, Dream Again and Achieve™

Cindy's Book Double Stixs™: The Nourishment and Gift of Change has been featured at
I Can Do It Conferences
Miami Book Fair
Life@50 National Event and Expo
Community Events Across the Country
What is Time for Me Now?
Cindy Lake created Time For Me Now in 2004. The initial focus was providing tools and messages to support taking better care of yourself and each other. Time For Me Now has taken Cindy's "behind the scenes" work to a place of dreams and aspirations, life and business coaching.
Cindy realized that Time for Me Now needed to expand and provide support in a safe, secured space for Transitioning and Transforming your Dreams and Life.
Time for Me Now is all about YOU!
Each of our lives has chapters of Change! New Beginnings bringing New Opportunities for each of us! These opportunities or gifts that Change brings may be overlooked or allowed to dissipate. Why? FEAR!  Fear of Change, Fear of stepping out of our comfort zone, or Fear of "not being in control".  Life should be inspiring, creative and fulfilling!
Best selling author, Cindy Lake, of the Inspirational book: Double Stixs ™  - The Nourishment and Gift of Change, has had many life experiences. Over the past 30-years she has experienced life as an Entrepreneur, Business Owner, Corporate Executive and Certified Business/Life/Dream/Soul Coach. 30-years? How did that happen? Yes, a sense of humor is her approach to life and business!
Time for Me Now Complimentary Enrichment Offerings:
Visit the Time For Me Now Blog for weekly inspiration.
Inspired Audio - available for free in the resource section.
"Cindy is a remarkable and compassionate Soul Coach. She creates a safe and nurturing environment for discovering your soul's truth!" -Denise Linn, founder - International Institute of Soul Coaching®
"I am so honored to have crossed paths with Cindy, her energy is endless, she kept me grounded, focused and has a quiet strength that gets results. I have been graced with her energy and tremendous abilities." -Donna Sue U., Illinois
"An Angel in Disguise, Cindy radiates a joyous and professional ability to coach you to the depth of your heart; she is gifted in a way that will bring you in line with the truth of who you really are and guides you to the life you desire." -Russell F., Quebec, Canada